I'm Susan Nadathur, author of outcasts and outsiders, lover of literature, and all things young adult. I invite you to explore my world through the pages of this website. You'll find information about me, my work with young adults, my debut novel, City of Sorrows and my young adult titles, Dante's Kiss and The Halls of Abaddon. To learn more about outsiders, outcasts, and the writing life visit my blog, where I share reflections and insight.
I hope you enjoy visiting here and would love to hear your comments. This is a safe place for all those who have been wounded by the stigma of being labeled "different." Be sure to sign up for a chance to win a free copy of City of Sorrows by opting into the mailing list. As an added benefit, you'll get updates about future book releases, events in your area, and my work on behalf of Puerto Rican teens.
 If you feel like sharing some of your world with me, please connect on this special forum for all the misfits who, like me, live in a colorfully chaotic world.
Announcing a Book Fair for Puerto Rico's Children and Teens–some of whom have been without power (and without their electronic gadgets) ever since Hurricane Maria devastated the island on September 20, 2017. With no relief in sight, you can make their days lighter with the gift of a book.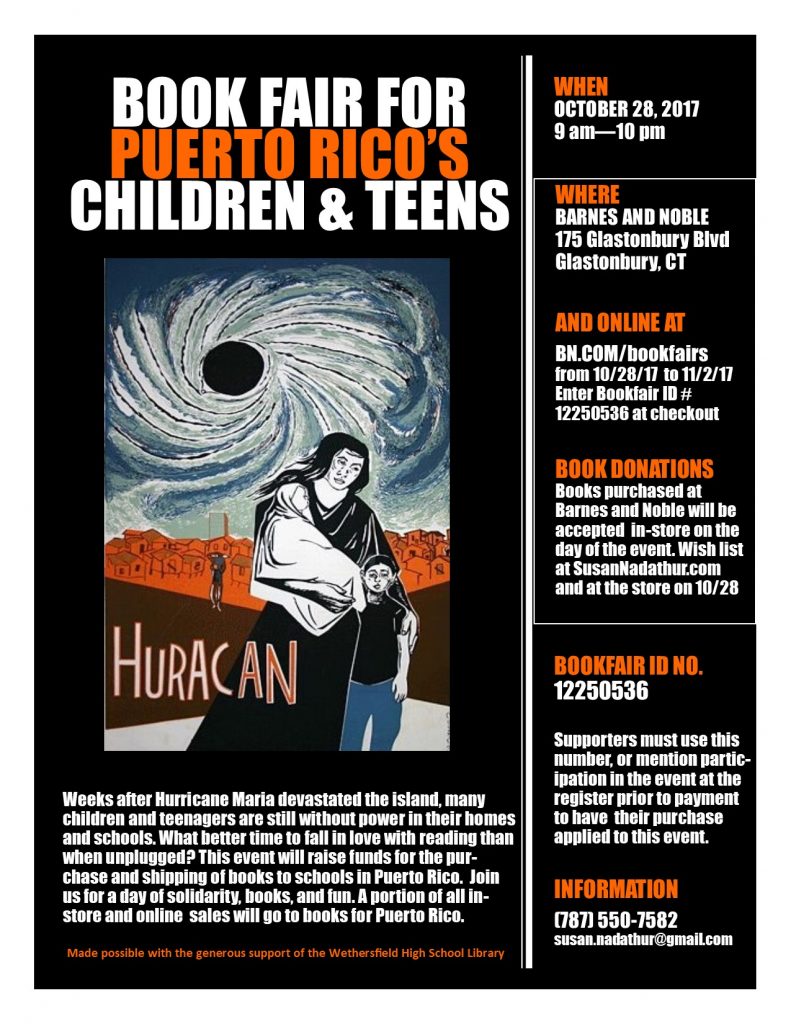 Click here for the Book Fair Wish List
Although the official Barnes & Noble Book Fair is over, we are still collecting new and gently used books for Puerto Rico's children and teens. Please contact me at Susan@SusanNadathur.com for more information.
Thanks for your help! Your support is much appreciated.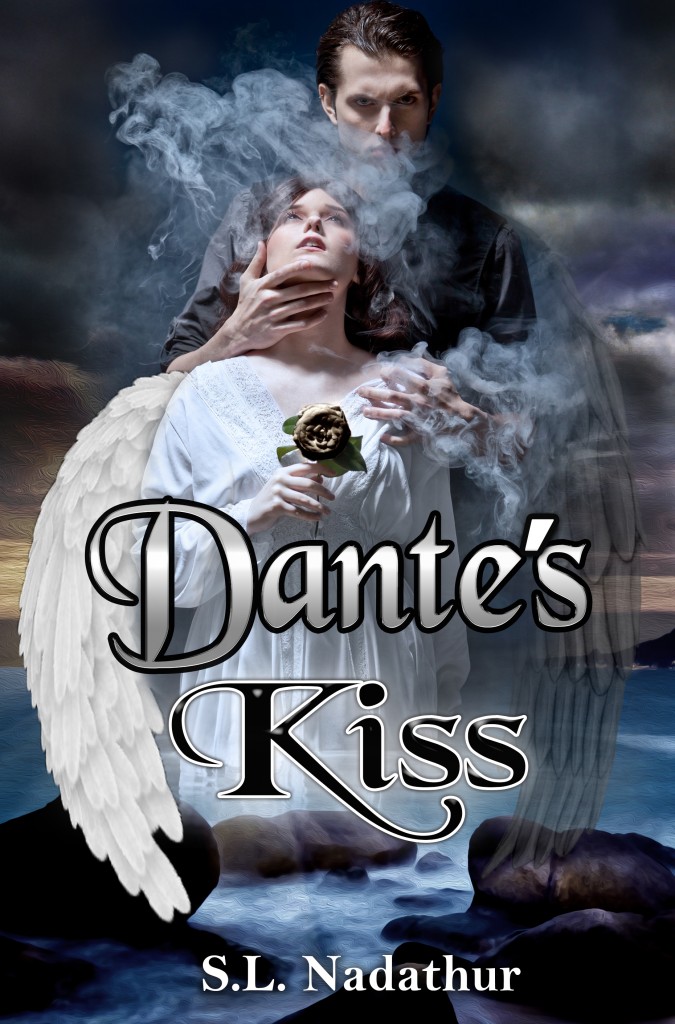 DANTE'S KISS
is especially enjoyed by teens in Puerto Rico. A supernatural love story about temptation and desire, the fragility of being human, and the challenges of being young in the Hispanic Caribbean.