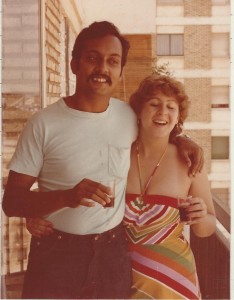 The seeds for City of Sorrows were sown long before it grew into the complex novel it is today. When you take a shy young girl and make her feel like a lesser human being—for whatever reason—a story is formed. When that shy girl takes refuge in books, a reader is made. And when that reader turns to journaling, a writer is born.
If as a child Susan Lostocco Nadathur had not been bullied, picked on and humiliated, she would not have developed the keen sense of empathy she has for people who are marginalized. Without that compassion, she would not have been profoundly affected by a racist remark targeted at her Indian friend in Spain who was confused for a Gypsy.
"Gypsies and Moors are not served here," a Spaniard said before refusing Susan's friend a cup of coffee. That one statement, spat out decades ago in a bar in Seville, became the catalyst for a story of love and loss in the vibrant world of Gypsy Spain—a world Susan would never have penetrated if she had not felt the sting of isolation, humiliation, and rejection that gave her the unique, unspoken connection to this group of persecuted people.
Who would have thought that a painfully shy girl from Wethersfield, Connecticut, would find her place in the world, and her voice, through a young man from India who was mistaken for a Gypsy in Spain? God's ways are as mysterious as they are marvelous.
Can you relate to Susan's story? If so, share your story here.
God never ceases to create miracles in the lives of those who love Him..