I spent the entire summer of 2017 with a group of really fun, dynamic teens from Leonides Morales Rodriguez High School in Lajas, Puerto Rico, working on an introductory book trailer for The Halls of Abaddon. Here's some of the highlights: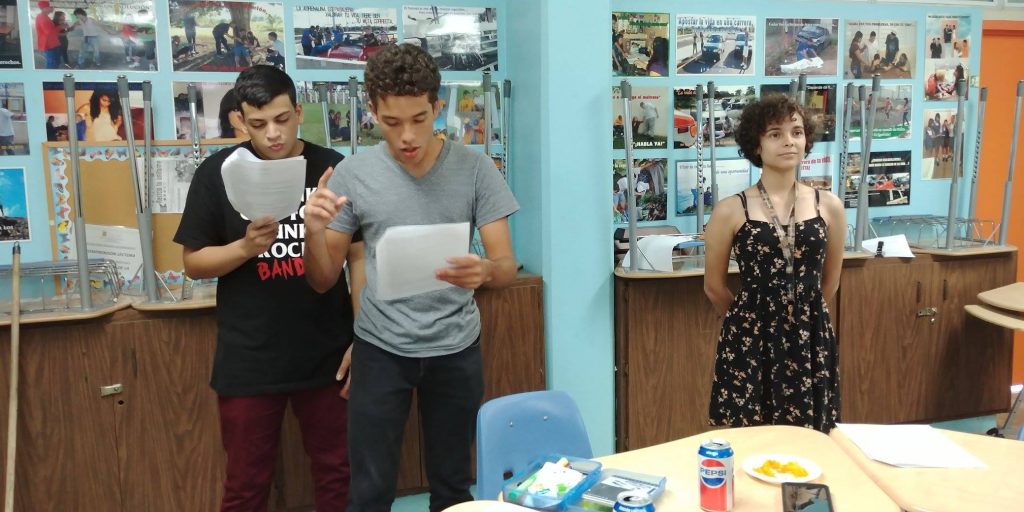 Ricardo, Jose and Laly at an early rehearsal. Hard to believe that the nice guy in the black T-shirt (Jose) will transform into Satan and the other two into tormented students in The Halls of Abaddon.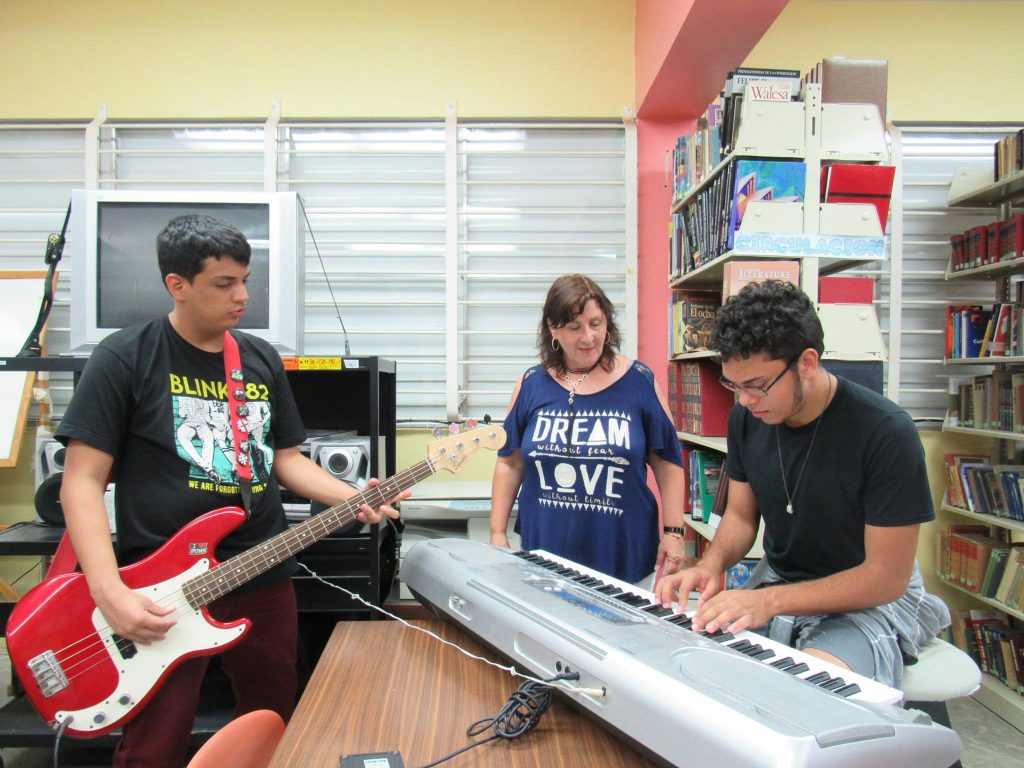 Our musical composer (at the key board) is Albert. Jose (aka Satan) is our bass player. And I stand in between them, marveling at the talent.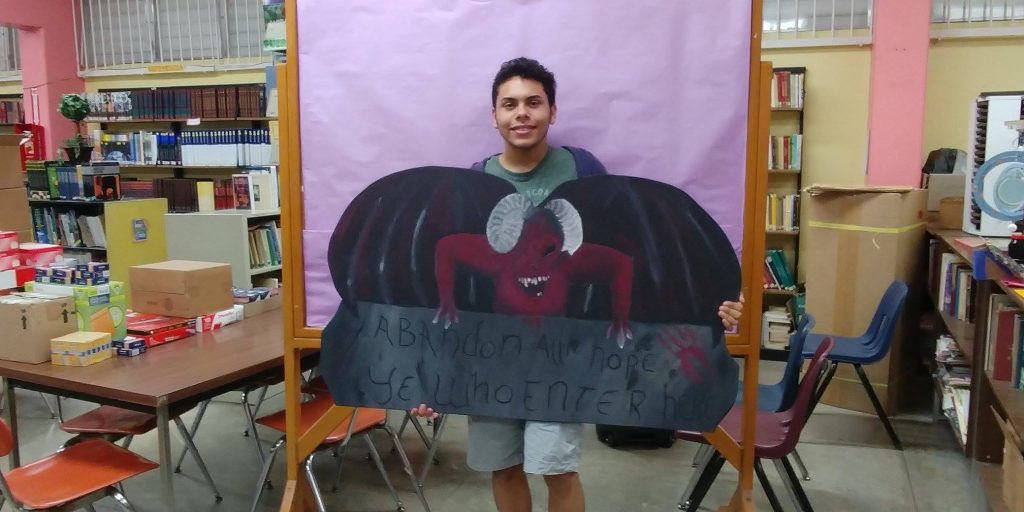 Albert, as well as being our composer, is also our set designer. He's standing here with the set's entrance sign to Abaddon. The message is taken from the famous line in Dante's Inferno: Abandon All Hope Ye Who Enter Here. And already with this sign, the controversy begins …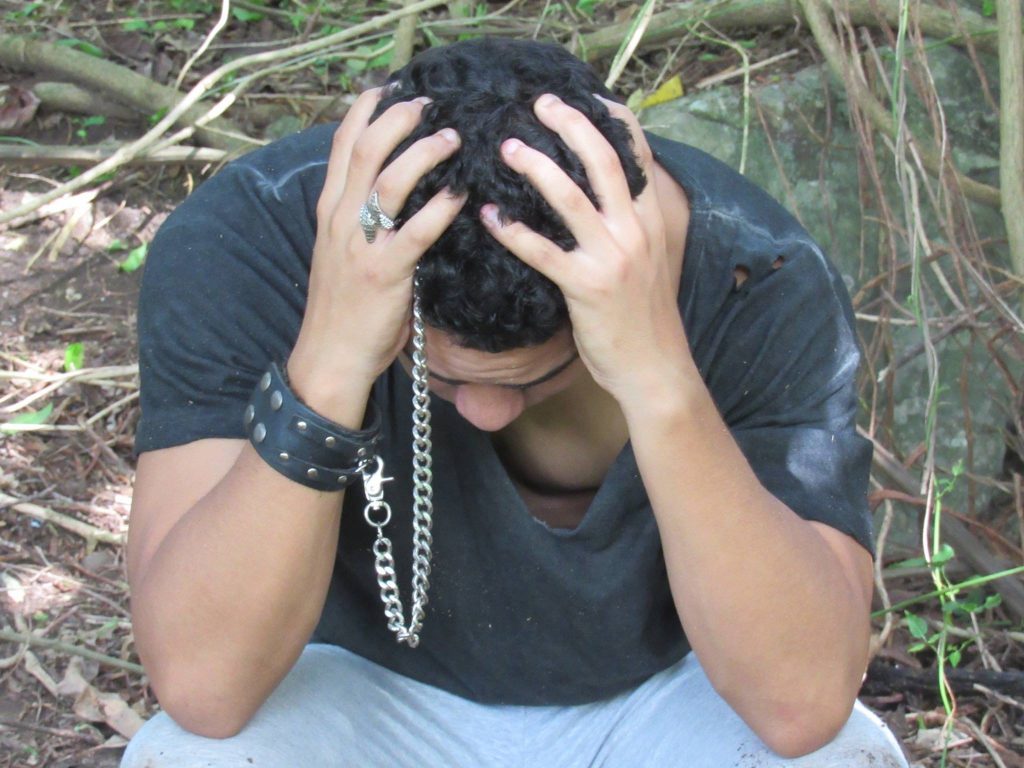 Luis David plays our hero, Jadiel. He's wearing Satan's slave bracelet. The wings on his ring are attached to a chain, representing his forced enslavement to Satan. Luis David is an incredible actor–committed not only physically but emotionally to the role. We made this poor guy suffer! A lot!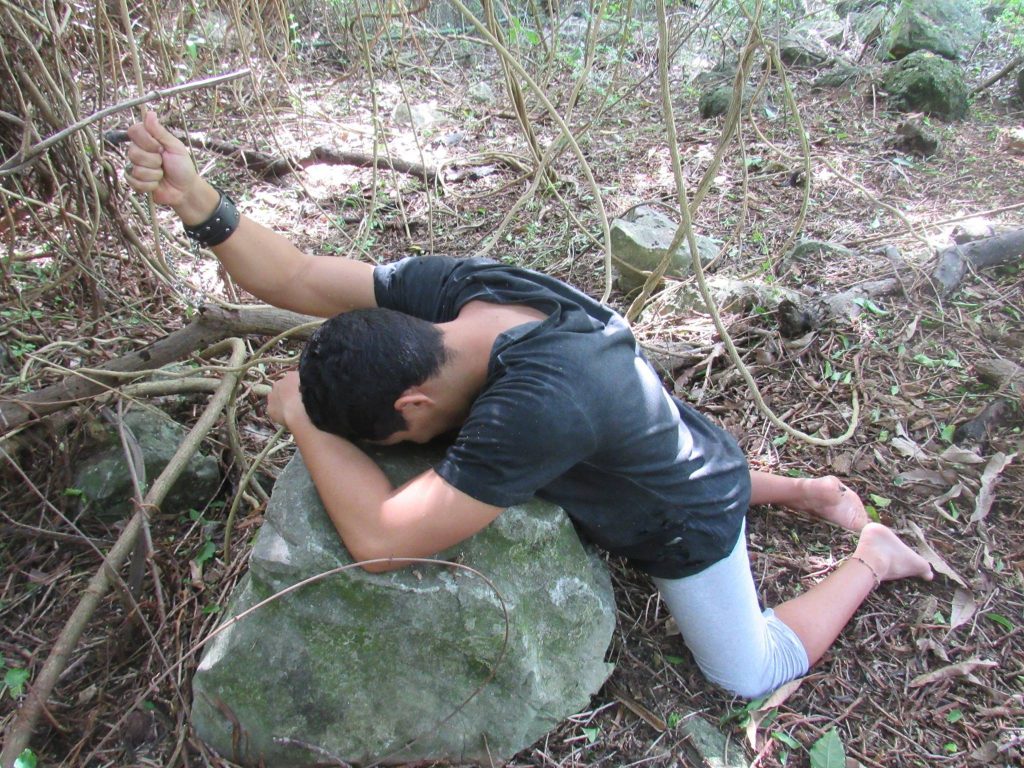 Jadiel beaten down.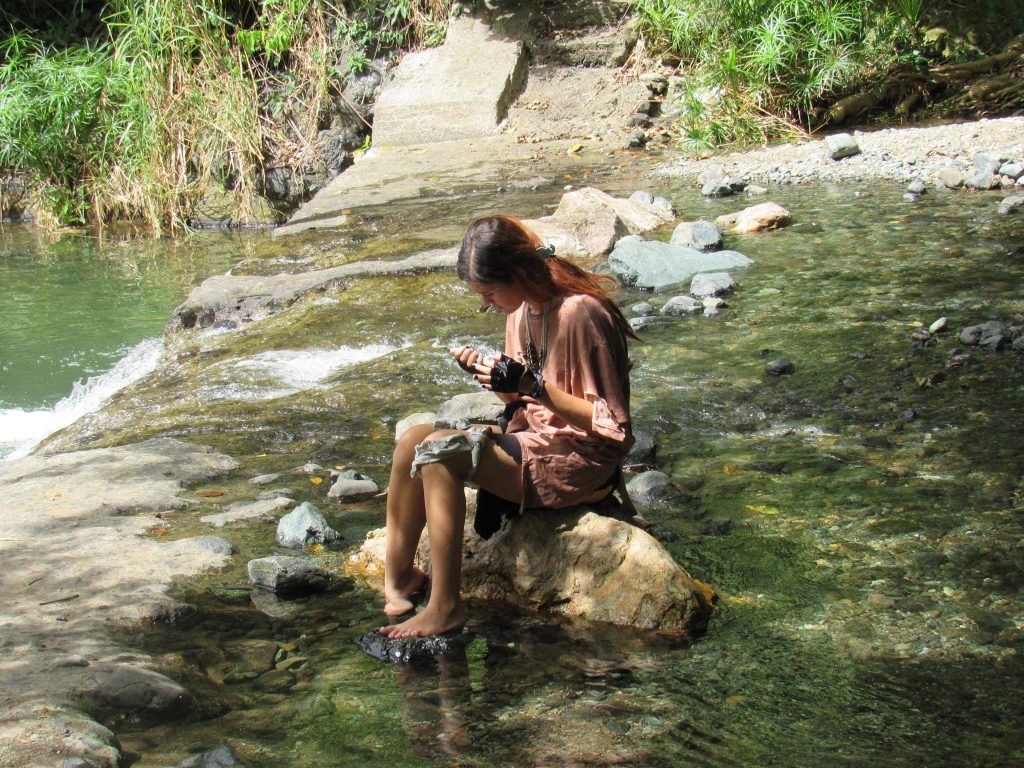 Taking a break. I love this moment. This young lady, Nathalia, is Jadiel's tormentor–a female prison guard who makes his life miserable. You'd never know it from this picture, but wait until she gets into her full costume and make up. The transformation into character is amazing. She and Luis David were so natural in their roles that they made us cringe every time they went at each other in some of the film's most dramatic scenes.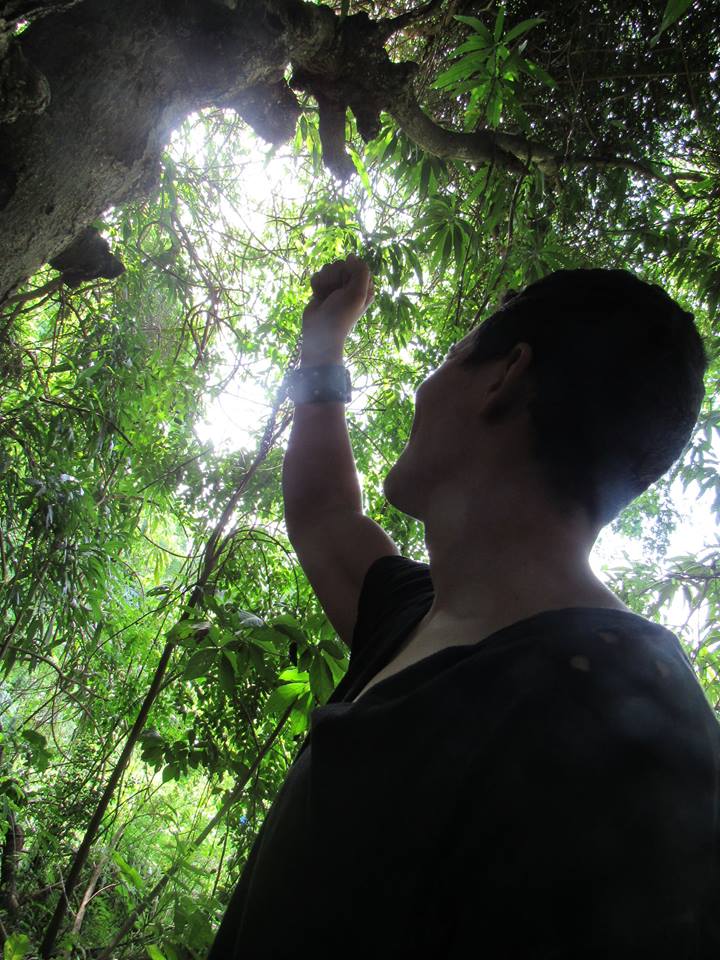 This is what the book is all about: Jadiel reaching for the light, defeating the enemies inside himself, and around him. Satan doesn't stand a chance.