KIRIELA is the heroine of DANTE'S KISS, a sweet but rebellious three quarter angel who is dragged to the Caribbean so that her feuding immortal parents can pretend they are a happy, healthy, functional family. She is passionate but naïve, eventually giving up everything she cares about in exchange for the experience of a human relationship with a boy called Dante Vega.
DANTE is a teenage rebel with treacherously good looks and an alluring but dangerous dark side. He is a magnet for the girls—all the wrong kinds of girls. Good looking girls with play dough morality seem always to find him. But, Dante wants to separate himself from his reality by falling in love with the right kind of girl—the one who can see him for who he really is.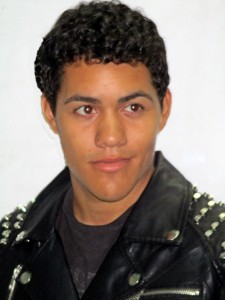 JADIEL is Dante's enemy—and one of Satan's angels. He is handsome, brutal, and supernaturally powerful. And he is in love with Kiriela, which complicates his life as a dark angel. Jadiel has only one motivation for sticking around on Earth: to destroy his rival, Dante Vega.
For more character pictures go to the Pinterest Board YA Novel: Dante's Kiss.